What's this all about?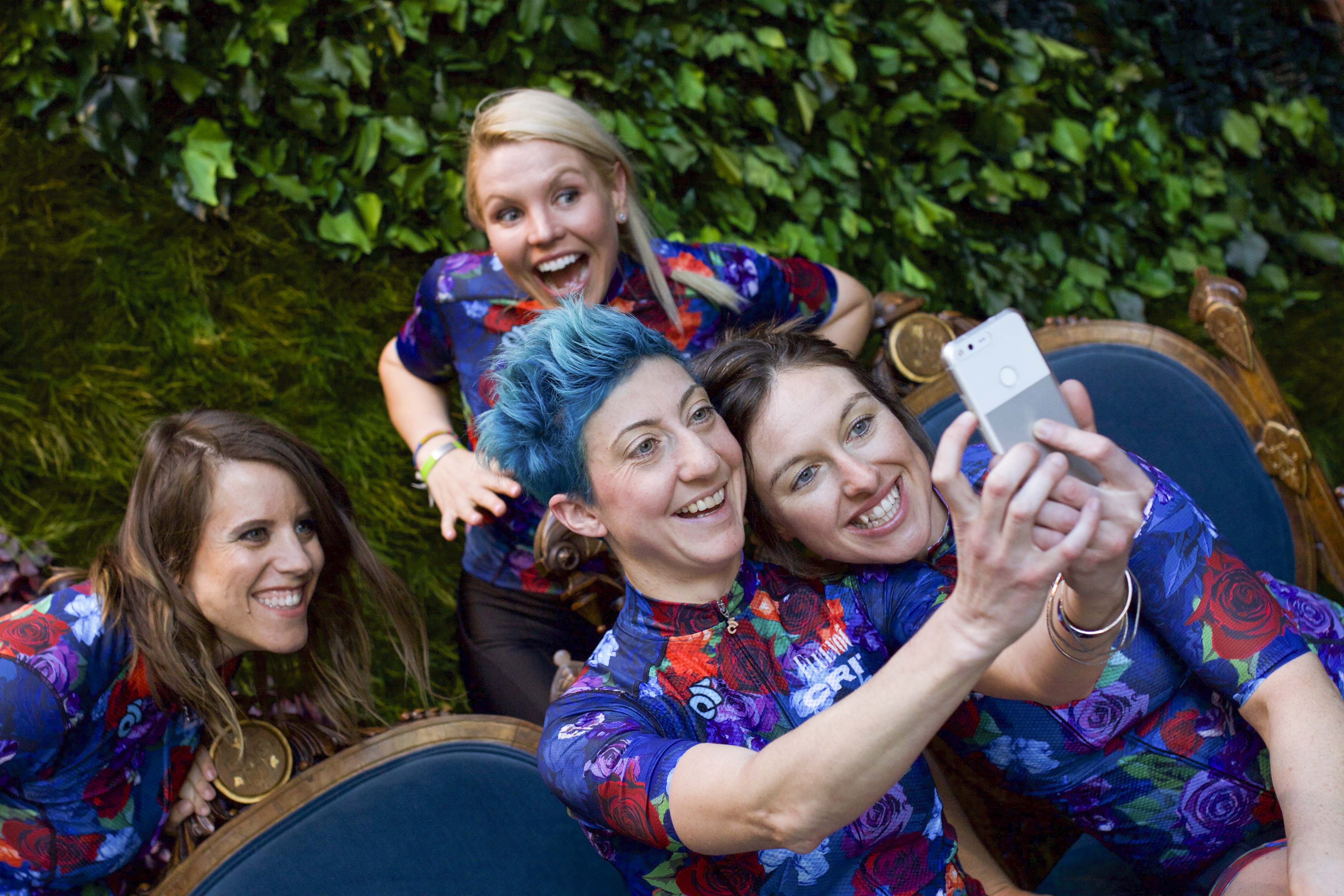 We're badass women who love racing bikes.

We're #blessed, but this bike racing thing, it gets expensive. As amateurs, we pay race entry fees out of pocket, travel expenses too, and it all adds up. In partnering with the folks at Fluevog, who know great design and Champion System, who know great cycling apparel, we found we had a special opportunity to make some money for the team. 

Our kits kick ass. 
They're unique, not covered in logos and look great on everybody—even those of us who don't have the same physique as Froome. No weird pattern overlaps, no droopy pockets, no sausage legs (!!!), no endless adjusting. A lot of care and design savvy went into making these kits. People took notice and the compliments came pouring in. Then, there were the inquiries.
Striving to be less sketchy. 
In the beginning, people would send us e-transfers and we'd get a jersey to them a few weeks later. Then, these requests started coming from people we'd never met, wanting to rep Crit Nasty kit in places we'd never been. Eventually, we started to feel weird about our honour system, and decided it was time to stop asking kind strangers to email us money. 
So, we built a store and here we are. 
The money we make from selling kits goes back into the team, helping us cover the expenses associated with racing bikes. The more we can sell here, the more races we'll be able to enter, the more podiums we'll stand on (while wearing Fluevogs, of course). 
In setting up this store we paid close attention to cost and simplified whenever possible. Saying no thank you to glossy packaging, super speedy delivery, custom domains, inventory tracking and other stuff we don't really need has allowed us to keep prices reasonable. 
Buy a kit, and we'll love you forever.