Meet the Team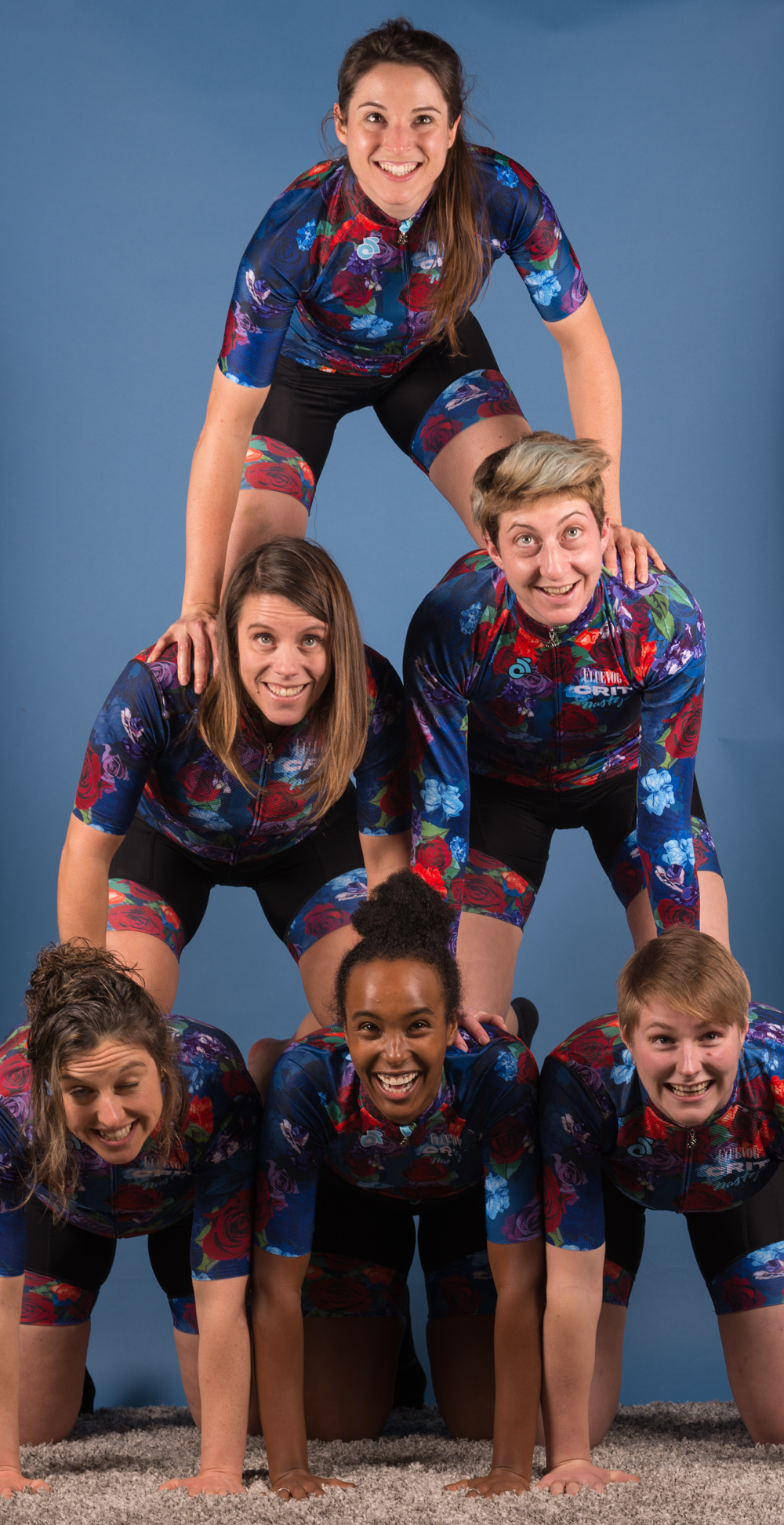 Jennifer
She's tough as nails. A crit racer for 13 years. A Black Belt in Karate. A mother of two cats. A Fluevog addict. A computer nerd. An instigator and a finisher. Watch her.
Rachel
Some folks say if you want to be good at racing bikes, race in Belgium. So Rachel does quite a bit of that. And guess what? Rachel is good at racing bikes. She stays true to her roots too. Rachel has likely coached, taught and mentored more cyclists than anyone else in BC. If you ask to see her tattoo, you will see it. Fair warning.
Claire
Claire has biked in more countries than you have ever visited. She does nothing slowly. Whether it's racing or touring, you'll miss her if you blink. We're thrilled that Claire has decided to let us keep up.
Joanie
When we found out Joanie would be a Crit Nasty girl in 2017 we were all like…whoah. For real. Joanie is quite simply the best bike rider you will meet this year. Olympian. National Champion. Legend.*
*Joanie wanted us to say "on the dance floor."
Mama Howard
Mama Howard doesn't race so much these days, but she keeps us cubs in line. But: she's forgotten more about racing than most will ever know. It's a good thing she's willing to share her knowledge. Not just with us either. Lisa runs our Young Women's Cycling camp, a program that makes bike racing accessible to new women riders, and has produced an Olympic medallist.
Anne
This is Anne and her pet goat. Okay, not her goat. But she'd have one if she could. For inspiration maybe. Anne is the mountain goat of our team. A great climber and a true athlete.
Kelsey
We drag Kelsey off her mountain bike to race with us during BC Superweek and other local races. Sure, she's good at riding dirty…mountain bikes…but Kelsey can also rip up the road.